Love Status Shayari – Lovers have always enjoyed Love Shayari. Everyone enjoys reading love poetry, even in the social media era.
Apse jyada prem to humne
swyam se bhi nahi kiya.
आपसे ज्यादा प्रेम तो हमने
स्वयं से भी नहीं किया।
Tum Meri Wo Khushi Ho Jiske
Bina, Meri Saari Khushi Adhuri
Lagti Ha.
तुम मेरी वो खुशी हो जिसके बिना,
मेरी सारी खुशी अधूरी लगती है।
---
Dhoka Shayari Hindi
Dhoka Shayari Hindi – Including graphics in Hindi and English, 100+ Dhoka Shayari. Life includes both love and betrayal.
insaan sab kuch bhul jata hai
siwayen un lamhon ke jab use apno
ki zarurt thi aur wo sath nhi tha.
इंसान सब कुछ भूल जाता है 
सिवाए उन लम्हों के जब उसे अपनों 
की ज़रूरत थी और वो साथ नहीं थे।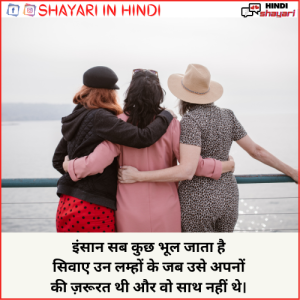 Na chahte huye bhi chodna
padta ha sath kabhi kabhi
kuch mazburiyon mohabbat
se bhi jyada gahari hain.
ना चाहते हुए भी छोड़ना पड़ता है 
साथ कभी कभी कुछ मज़बूरियों
मोहब्बत  से भी ज्यादा गहरी है।
---
Girls Dp Hd
Girls Dp Hd –
Read the Best Attitude Status For Girl In Hindi On Instagram for the Newest Girls WhatsApp Status.
Chahe kitne hi daag laga lo hum par,
Hum chand ki tarah roshan hi rhenge.
चाहे कितने ही दाग लगा लो हम पर,
हम चांद की तरह रोशन ही रहेगें।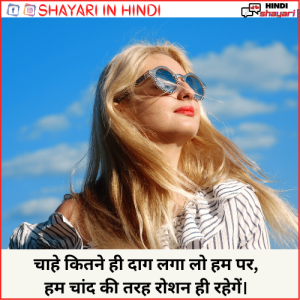 Hum ladkiya bus makeup se nahi,
Apne rutbe se bhi chamakti hai.
हम लडकिया बस मेकअप से नहीं,
अपने रुतबे से भी चमकती है।